When I handed over my £20 to pay for Alexa Chung's It and this week's copy of NME in Watermark Books earlier today, the bookseller looked at me as if to say "really, are you sure?" I like to believe that after months of working around the corner from Kings Cross, this particular bookseller has come to recognize me, and to know my literary tastes. More likely, I was merely projecting my own uncertainties onto his face. Because I wasn't sure. And, to be honest, I'm still not.
But alas, the beauty of this clothbound object and its glorious end pages drew me in, and there was no escaping it. It had to come home with me.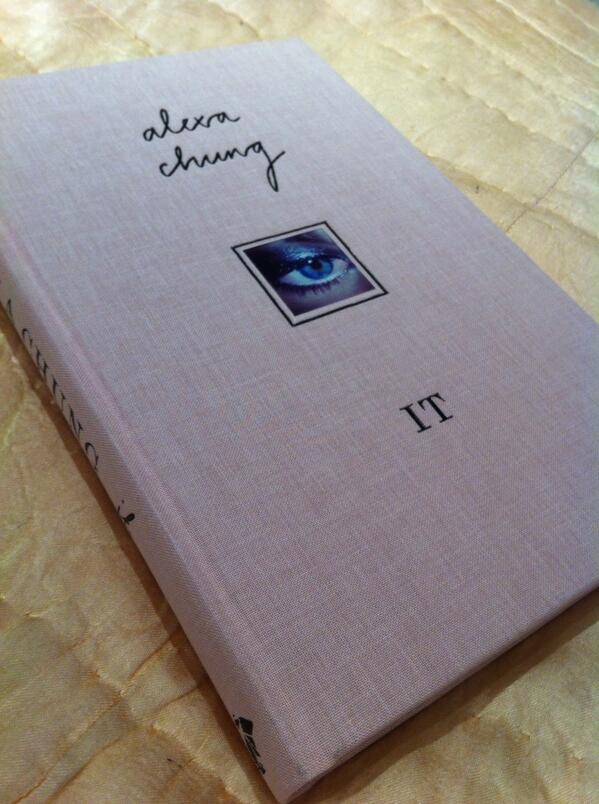 It is perhaps inevitable that Alexa Chung's debut in the publishing world would be attacked by critics, but most of the criticism is not unfounded. This strange selection of photographs, artwork, and half-autobiographical, half-mundane ramblings, with only very occassional moments of wit, is one of the most bizarre publications I've seen in a while. It makes very little sense, jumping from one thing (the art of exiting a car or dressing like a groupie) to another (the beauty of Twiggy or the badass brilliance of Winona Ryder in Heathers), and I've come to the conclusion that there is only one way to describe it: it is in fact Tumblr in book form, but with fewer cats and a disappointing lack of Benedict Cumberbatch.
And to me, there's something appealing about that. It's a vaguely curated Tumblr, in higher quality, and with a sort of permanence that can't be found in the realms of the dashboard and rapid reblog.
So, Mr Watermark Books, I am not wholly disappointed. But next time, do please try to sell me the book full of Cumberbatch looking like an otter.